Swiftpack.co is a collection of thousands of indexed Swift packages.
Search packages.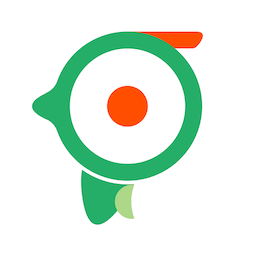 Hi! this is a demo app for Woodpecker
Woodpecker is a tool for iOS, MacOS developer, it provides some handy and productive tools which Xcode doesn't.
It can helps you:
view, modify sandbox files;
view UserDefaults items;
view controller hierarchy;
debug webview online;
monitor network;
more...
Free download at App Store and talk with us at Telegram or QQ(303015262)
Releases
Update to XCFramework - 2021-01-14T14:48:31
Support SPM - 2021-01-11T16:01:46
I'm ready for iOS14 - 2020-10-01T04:56:25
In this update, we have made some functional optimizations based on the feedback from the developers, and added functions such as clearing caches.
New tool Firebase Remote Config - 2020-08-23T08:09:54
• Add new tool Firebase Remote Config, with this tool we can browser config items easily and fetch latest update from firebase immediately.
New homepage and a new Tool Utility - 2020-07-19T04:02:42
• New home page • Add new tool Utility, which will provides many productive tools in the future
1.2.6 Carthage support - 2020-06-21T04:46:04
Add new tool State Master,We can save and restore app's data with one click! - 2020-06-21T04:10:17
Add new tool State Master,We can save and restore app's data with one click!
Optimize simulator and usb devices connection
Device connection management - 2020-05-24T03:09:56
• Fix crash when share an image in webview • Add device management in mac, we can specify which device could or couldn't connect to us now!
Dark mode support ! - 2019-11-12T14:40:26
iCloud browser support - 2019-10-17T15:35:52
• Add new tool iCloud, we can browser icloud documents and userdefaults now! • Optimize the usage experience of network tool • Fix some crash problem
MacOS support ! - 2019-06-03T01:45:56
• Add support for Mac apps, we can debug both iOS and MacOS apps in the same time now~ • Add support for local port setup, you can find it at "Help - Local Info" menu • Fix crash in tool UserDefaults
BRAND-NEW LOGO! - 2019-05-19T03:54:36
• BRAND-NEW LOGO! • Add support for webview debuging in tool 'View', you can run javascript code online, support both UIWebView and WKWebView • Add pin function in tool 'UserDefaults', you can find your item more easier • Change the name of tool 'I/O' to 'Logger', you can log file other than the standard NSLog
Add new tool Bundle - 2019-04-25T14:43:24
Add new tool 'Bundle', we can view app's bundle files in 1 second
Sandbox could clean cached files, and recognize sqlite files more easier now.
Add View Inspect tool - 2019-04-01T13:48:41
We can inspect app's view hierarchy and edit attributes online!
View extension's sandbox, userdefaults - 2019-01-18T14:21:52
We can view, edit app extension's files.
We can visit other suite's UserDefault items now.
Do not show the connection page when failed any more :)
Multi-tab support, UserDefaults, Network optimize, better user interface - 2018-12-16T03:18:30
multi-tab support, now we can work with apps more easier.
we can add, remove UserDefaults item now, wow!
fix loading problem when there's too much large files.
add support for preview multi-line texts better.
better user interface for you!
Fix connection problem between mac and your apps, improve connection stability. - 2018-10-16T01:16:37
Add new tool Keychain - 2018-09-09T15:44:04
Add new tool Keychain, you can see keychain items easily, support generic and internet password.
Add support for view UILocalNotification before iOS 10.
Add search, remove, export function for database file, and more - 2018-08-18T05:49:35
Tool Sandbox add search, remove, and export to excel function for database file.
Add connection setting options, we can specify which mac client it should connect to.
Fix armv7(s) connection problem.
New tool Localization, and new function in Sandbox - 2018-07-20T17:02:35
Add new tool Console, we can view app's console log now! - 2018-06-09T11:26:48
Add a new tool 'Notification', now you can check APNS or local notifications without a breakpoint - 2018-06-04T13:46:12
tool 'Web Console' add support for view console.log message - 2018-05-27T12:45:47
Network support view json - 2018-05-17T15:11:55
Network support view json, view app's cookie; Sandbox support dragging file;
Add new tool 'Controller', help you view app's controller hierarchy - 2018-05-03T04:32:59
support real time view app screen and view other environment info - 2018-03-16T09:52:09
support view, edit User Defaults data. - 2018-03-10T12:24:03
release 1.0.1 - 2018-03-03T15:10:54
release 1.0.0 - 2018-02-02T15:35:07
support WoodPecker Mac client 1.0.0+