Pisth • Edidown • Pyto • Luade
Follow @develobile on Twitter for news about my projects.
Pisth
Pisth is an SSH and SFTP client.
Use Pisth to upload, view and edit files in your SSH server.

Features:

• Manage files in your SSH server and use the Shell in the same app.
• Edit text files and code with colored syntax.
• The terminal is like xterm, so you can use text editors such as nano, vim, etc. 
• SSH Keys
• Drag and drop.
• Send special keys.
• Open multiple panels in iPad.
• Find your connections with Spotlight.
• Share shell session between other devices using Pisth or your Mac.
• Transfer files between servers.
• Find servers with Bonjour.

Screenshots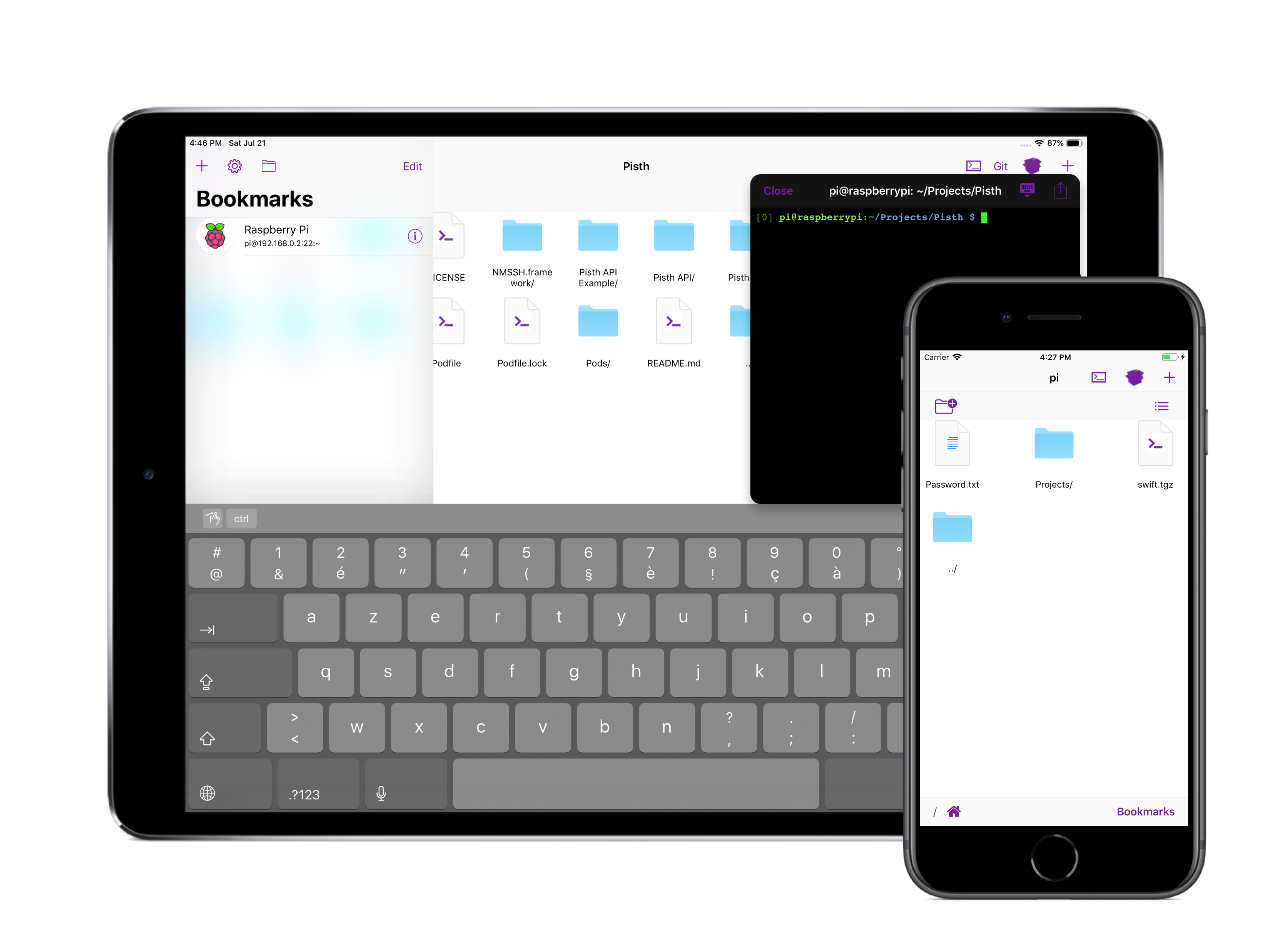 Pisth APT
From the developer of Pisth! Pisth APT allows you to manage your packages on Debian based Linux distro from your iPhone or iPad using SSH.

Why use Pisth APT:

• Pisth APT is free (but there are ads).
• You can easily browse, install, uninstall and update pakages.

Screenshots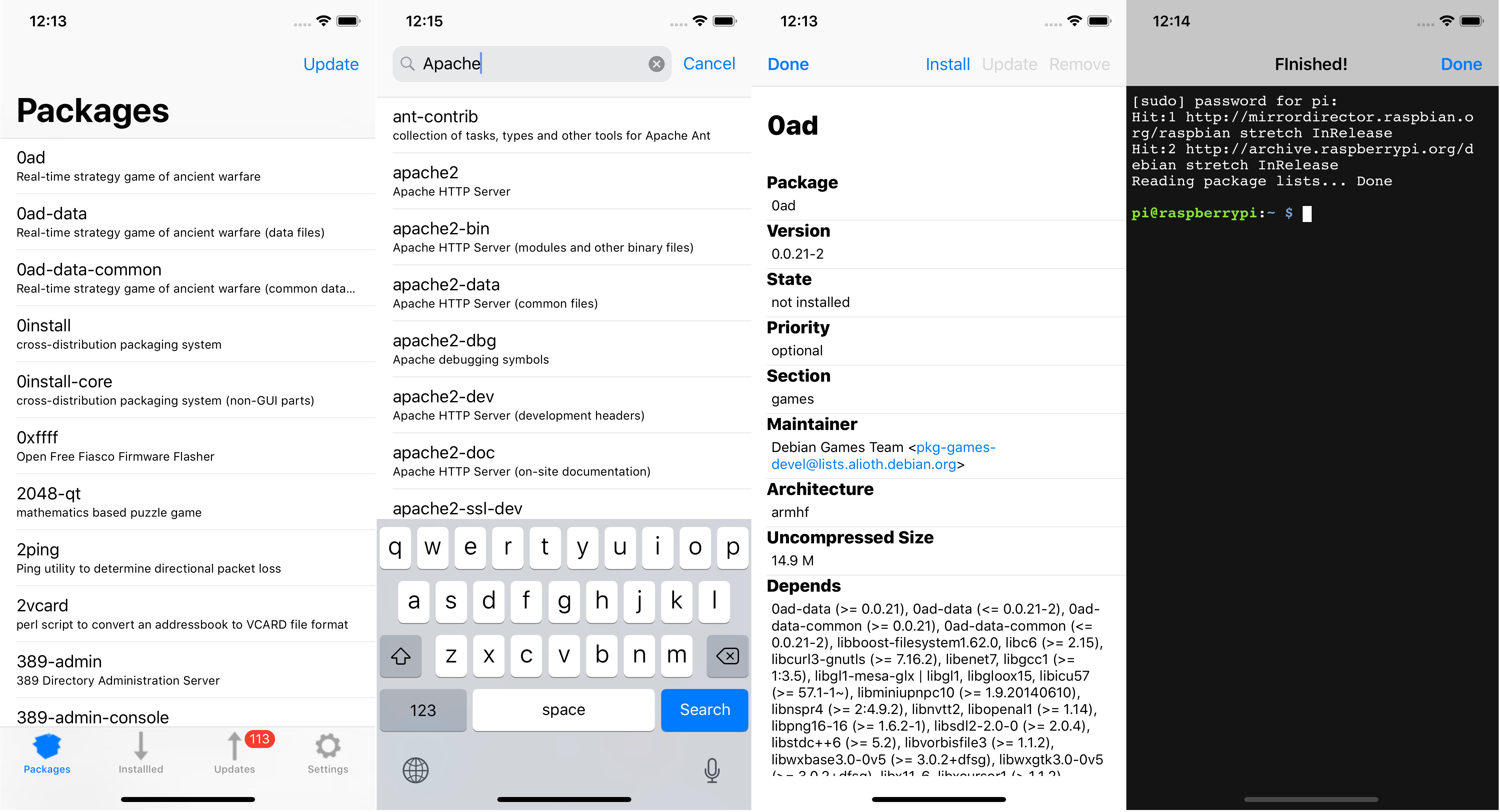 Pisth Viewer
Pisth Viewer allows you to share a terminal opened with Pisth in iOS from your Mac.
How does it work?
Just open a terminal in Pisth, and your iOS device will appear in Pisth Viewer if both Mac and iOS device are connected to the same network. You can also write from the macOS app.
API
Pisth has an API that allows iOS apps to import files from Pisth.
More information at https://pisth.github.io/docs/getting-started.html.
Project hierarchy
Building project
$ ./setup.sh Then build any scheme you want from Pisth.xcworkspace.
Projects
Help us keep the lights on
Releases
11.2 - Oct 31, 2018
Pisth allows you now to run snippets of code very quickly.
11.1 - Oct 10, 2018
This version includes a local terminal with Python and Lua support.
11.0 - Sep 13, 2018
This update improves a lot the stability and fixes a lot of bugs.
Localization for French and Spanish
The terminal is now much faster! The keyboard doesn't hide itself for resizing the terminal.
Support for Siri Shortcuts and Spotlight search
Improved multitasking for iPad
Run multiple terminal instances on iPad
Do a long press in the terminal for showing a menu
Improved selection in the terminal
iOS native file icons
Grid views
SSH Keys
Remember connections from URL schemes
New theme for the terminal: Pisth Dark: Black background with purple text
Find servers with Bonjour
Transfer files between servers
Bug fixes